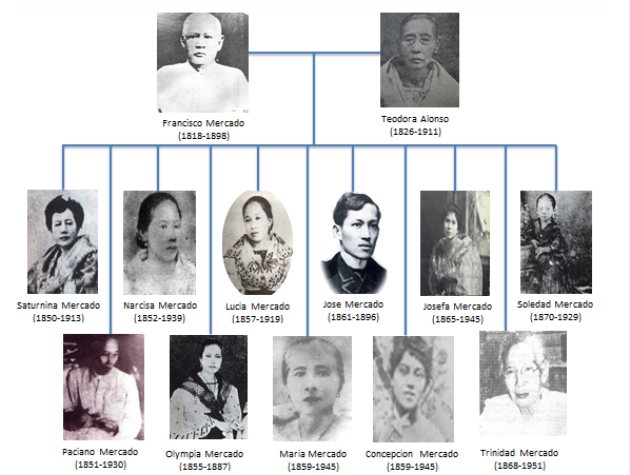 Dr. Jose Rizal, Philippine national hero, the 7th of 11 children, and Cardinal Jaime Sin, charismatic leader of the People Power Revolution, the 14th of 16 children, are two of the most famous achievers among large Filipino families. The entire country would be drastically different in its governance and its ethos, if these two were never born, if their parents decided not to have many kids.
A friend, Jack Ealdama, an enthusiast for large families, put together a list of recent high achievers who come from a big brood: from an mixed martial arts champion to a board topnotcher, from an Olympics medalist to a summa cum laude graduate. With his list, he supports the research results on the benefits of being open to the gift of children.
From what I have gathered (see sources at the end), research and experience has shown the following benefits of large families:
·

More fun and happiness, and less
boredom.

Children make people lively.
·
Children develop the key strength of sharing and giving, taking care of others.

Your child won't become selfish, thinking he is the center of the universe.

Research shows that they get into fewer fights, make friends more quickly and keep them longer.
·
Research has also found that children are healthier, more allergy free, less obese.
·
Love is multiplied. Love grows for the spouse. And more love for the spouse means better children: they learn the greatest virtue of self-sacrificing love.
·
Since everyone is needed for the home's upkeep, children learn responsibility for their chores and self-reliance.
·
Children get more inputs as they learn from a greater number of people around them.
·
Research shows: children "have stronger soft skills and keener emotional intelligence than single children. They will be better at gratification deferment (because they have learnt to wait their turn) and hit motor milestones such as walking and talking more rapidly than those without sibling stimulation…. will have more evolved language skills and do better at exams."
1. HIDYLYN DIAZ - Silver Medalist, 2016 Summer Olympics. Family of 8
"
Hidilyn was born on February 20, 1991 in a small village in Zamboanga City, Mindanao. Growing up in a family of eight, Hidilyn's childhood was just as colourful as every other child; however, she was not exempted from problems and life's challenges. When she was in elementary school, she had to go with her father, who was a tricycle driver, to sell vegetables and fish. Her family also experienced to have rice with only salt and soy sauce as their meal. Despite the difficulties she had encountered, the young girl still braved her way to her biggest dreams as she turned poverty into her greatest motivation to excel in her passion, which is weightlifting."
2. BRYLLE GILBUENA – Board topnotcher. 2nd of 5 Children
"The second of five children, Gilbuena worked even as a student to support his studies at UCLM. But after graduation, his parents who don't have stable jobs weren't also able to help him pay for review courses. So he worked hard at his alma mater as Senior High School teacher for 5 months."
3. JIREH BAUTISTA – Summa cum laude. 4th child


"Jireh Bautista, 21-year-old Computer Science student at Cebu Institute of Technology University (CIT-U), is the fourth child of Pantaleon, cobbler for 38 years now, and Belinda, a homemaker."
4. SOMBILLO SIBLINGS – 400 medals. 5 siblings
Five siblings received 400 medals due to their intelligence and stick-to-itiveness in school.
5.
EDUARD FOLAYANG
- Champion, Mixed Martial Arts. 8
th
of 9 children.
"I was too young to realize what was happening, and my mother and father are strong people," said Folayang, the eighth child of the nine children. "I do remember seeing how my mother was when I was growing up, that there was sadness there, and I used to wonder why. I didn't know, but I get a lot of strength from my mother because she never gave up. She kept living and she kept working and she kept food on the table for us. They were difficult times for my parents, very difficult times. When my parents were living in the mountain areas where my siblings died, they came here to Baguio City, where I live now, but where I grew up and how I grew up was very tough, because we were very poor." "We didn't have a lot, but I do remember we were always happy," he said. "As kids, we would wrestle with each other and see how much more we can carry than the other kids."
6. JAMES LOZANES – Gold medalist at Javelin. 6th of 7 children
"It was Lozañes' first try at the 'Palaro' and the 17-year-old could not contain his joy over his first win. He said he is the sixth among the brood of seven. He was a former Western Visayas champion who previously competed at a regional level."
Sources on benefits of large families: